When it comes to our faces, it takes more than the right products to get radiant skin to look young. It takes having a regular facial appointment with your Skin Therapist. Facials are an important and not an indulgence. Facials are an important part of keeping skin healthy and radiant. In this blog we will go through a few steps to do before a facial. A facial provides a time where your skin can receive an intensive hydration, professional exfoliation, expert skin analysis link, an increase in blood circulation for collagen stimulation, product penetration, and even stress relief. Here is a few things to know and do before your next facial. As an aesthetician who has given many facials and skin treatments over the past 10 years, here is my top 5 tips on what to do before a facial so that you and your skin gain the maximum benefit from your treatment. Remember some high end facials can be expensive (over $300), it's important that you feel satisfied with the treatment and end result. I have listed the following these 5 pointers that will help you to get the most out of your facial experience.
 The 5 Things To Do Before a Facial
Avoid exfoliating for 4 days prior to a facial.
You don't want to over-sensitize your skin by exfoliating too aggressively before your appointment plus most facial treatments include an professional level of exfoliating treatment, such as an micro-dermabrasion, enzyme, acid peel, or physical exfoliants. It is best to avoid using any scrubs, acids, and retinol products 7 days leading up to the treatment. If skin is sunburned or has any form of irritation, reschedule the appointment or change your treatment to one that is soothing and includes Light Therapy.
Continue your normal skin-care routine.
It is important to carry out your normal skin care routine so that you continue to nourish and protect your skin unless you have been advised to do otherwise. Some treatments require you to stop using your AHA and Vitamin A products 7 to 14 days prior to treatment. By doing what you do normally with your skincare will enable your therapist to highlight what products are working and what products that need to be changed. Some people may feel the need to show up with clean skin without makeup and others with makeup on, this will not affect the treatment as your therapist will always carryout a cleanse before completing a skin analysis.
Bring along your current skin-care products.
Depending on the skin therapist and the treatment, it is very helpful to analysis what products you are using at home. This has 3 beneficial reasons. Firstly many clients are using the incorrect skincare for their skin type and conditions thus minimizing the their chances of  healthy skin. Second, it is important that your therapist understands how many products you're currently using and why you like this system.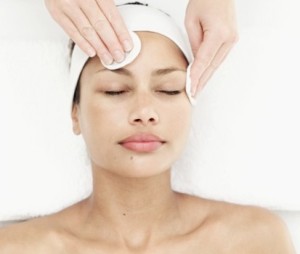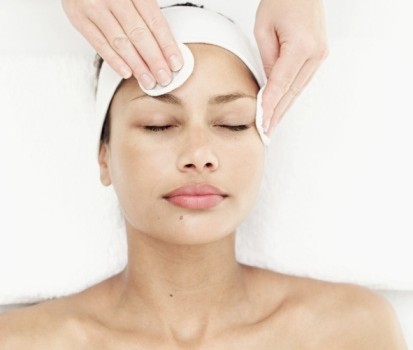 For example if you have a simple cleanser-toner-moisturizer routine and you may not interested in adding a lot of steps to your routine.  The final reason is to find out what kind of ingredients are in the products and if they meet your preferable buying philosophy and skin needs. Just because a product is named "Natural or Organic" will not mean that the product has any more than 5% "Natural or Organic". As a cosmetic chemist and aesthetician I always in courage my clients to bring their home-care products with them, however, it is important that you confirm with your clinic if the therapist would like you to bring your products and if extra time is required to be schedule.
Have your skin concerns ready.
Prior to your facials treatment you will have a consultation, to ensure that you get the best result from the treatment. Talk about your top three skin concerns and how it affects you and how important they are that they are solved. As a professional what I see as your top 3 skin problems will not be the same as yours. It is important for you to receive a customize facial that will help treat your specific concerns plus provide you with the best advice for how to care for your skin at home to reduce these problems.
Turn off your cell phone.
Typically a facial room should be a cell-phone-free zone this is to enable for a calm, relaxing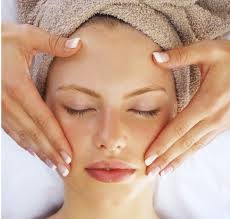 facial experience and so that you can maximize the time you have with your skin therapist. If the treatment room is not a phone free zone it is important to turn cell phones off and please do not put it on vibrate either. You would be extremely upset if your therapist was constantly stopping your treatment to answer their phone and it is also as disrupting to both you if your phone is ringing or vibrating in the middle of the treatment. Remember it is a perfect excuse to disconnect and indulge in an hour of "me-time" and have a perfect treatment.
Just a final note as your therapist will be work very close to your face, it is best to ensure you are not feeling self-conscious about your breath so just pop a mint before your treatment. Many clients apologize to me for having onion or garlic in their meal before seeing me and most of the time I do not even notice. But, if you're anxious about it and will detract you during your treatment most clinics do have some mints handy, so just ask.
These small steps to do before a facial will ensure that you will get the most out of your facial. Relax and enjoy. If you have any questions or concerns leave a comment below and I will be happy to answer them.