After a week of stressful events and heavy deadlines, my skin is very dehydrated and dull. Why?  Was stress the cause of my skin looking old and tattered. Skin has the tell tale signs that you need to take notice and it is time to take a deep breath. Last week I delivered my first order of skincare range to a leading Medi-spa call 'Embellish You' so they could showcase it at a Brisbane Bridal Expo. We show-cased a beautiful skincare treatment pack plus a Triple Action Peptide Eye Serum. As beautiful bride- to-be passed by all excited about the approaching day, it became quite obvious the closer to their special day the worst their skin was looking. Acne, rosacse, psoriasis and heighten sensitivity. How we feel on the inside could be affecting how we look on the outside. In fact, studies have shown a direct link from our emotional well-being — such as stress, depression and anxiety — to an increase in skin, hair or nail problems.
Stress can noticeable affect one's appearance in many ways, but primarily by making the skin more sensitive and more reactive. Stress can make psoriasis or rosacea flare up and become worse. Acne breakouts or if you suffer from acne lesions they will become more inflamed and more persistent.
Stress and skin are parallel linked in that the more stress the more it will trigger or can be a worsening exsiting skin conditons. In the studies it has even been shown that stress impair skin barrier function and dehydrate the skin — allowing more irritants, allergens, and infectious agents to penetrate the skin and cause problems.
Beyond the direct physiological effects of stress, when we are under stress we tend to neglect our skin. We stop eating correctly which in turn heeds our bodies and skin the correct nutrition for glowing health, but we also lack the energy and motivation to adhere to our skin care regime adding to the skin's demise.  Adding to that, when we are stress we may have tell tale physical habits such as scratching, pulling or rubbing — that can exacerbate skin problems.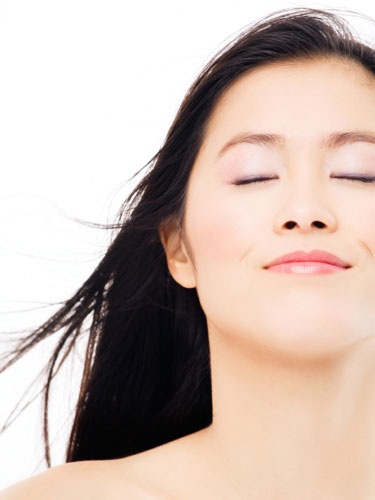 5 Ways to Reduce the Effects of Stress on Your Skin
Although it's impossible to avoid stress completely, but below is how to reduce the stress and help your skin.
Don't neglect your skin keep up your skin routine. Take care of your skin. This is a perfect time to have a relaxing hydrating facial. Not only will it relax you but also re-balance your skin to reduce breakouts and dehydration.
Get regular exercise. It's good for your skin and the rest of your body – go out and dance the night away, it's great exercise and fun too.
Take time for yourself to do something you enjoy, even if you only have ten minutes.
Practice stress management techniques, such as breathing exercises, yoga, or take a long hot bath.
Get enough sleep. Seven to eight hours each night is ideal.
As a Skin Therapist it is important to treat both the skin and stress, the skin often clears more quickly and completely as the influences of stress are diminished. Treat the skin problems and take the time to allow your patient to relax. This, in turn, can help decrease a client/patient's overall anxiety level, and they will start to feel better about how they look and how they feel emotionally. A perfect win win situation.
P.S Thanks to my wonderful staff and husband for helping me with my big week and putting up with me stressing out.