Ultraviolet (UV) nail lamps are required to harden gel manicures. They are often found in nail dryers as they are believed to help harden traditional polishes as well.  A normal visit to your nail artist and you may be exposed to a UV nail lamp for approximately 10mins will this cause you to get skin cancer???
Scientific Studies on UV Nail Lamps
It's true that any exposure to UV light will increase your risk of skin cancer, particularly if it is an artificial source that is directed closely to the skin like the ones at nail salon as shown in the study carried out by assistant professor of dermatology, Dr. Chris Adigun, of the Ronald O. Perelman Department of Dermatology at New York University. This study questioned whether exposure from UV nail lamps put users at an increased risk of developing skin cancer and if the study is read in full it found that there was no more risk than UV exposure from driving a car to holding a mobile phone on the go, hands get more UV exposure from natural and artificial light than any.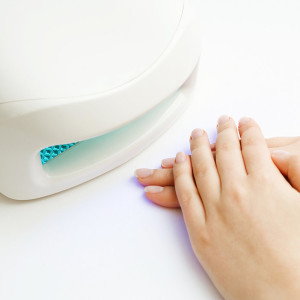 A further safety study of the Bio Sculpture system by professor Brian Diffey PhD DSc of Newcastle University in the UK, in response to the US study, concluded, "the skin cancer risk associated with these devices is extremely low and certainly contradicts the original report." Recently, Doug Schoon, chief scientific advisor to CND and co-chair of the Nail Manufacturers Council, and two other nail industry scientists, oversaw an in-depth study of leading UV nail lamps on the market. The study measured how much UV-A and UV-B rays the nail lamps emit compared to natural sunlight. The amount of UV-B light in a 10-minute exposure under a nail lamp is equivalent to an extra 30 seconds in sunlight each day of the two weeks between nail salon appointments. UV-A exposure is equivalent to spending an extra 1.5 to 2.7 minutes in sunlight each day between salon visits. Put simply he cumulative affect of UV exposure from normal daily activities is much greater than the minimal exposure from a UV nail lamp once every two weeks.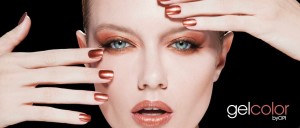 If you are still concerned then use a gel polish that is cured by LED and not UV. This treatment uses LED lamps that have been safety tested by the leading Australian Radiation Authority, which found that "curing of the gel applied to finger or toenails as per the recommended exposure times should not constitute a risk." Two of the best LED cured gel nails are Biosculpture Gel Nails, . Gel Manicure by OPI. Still worried about UV nail lamps then simply wear the zinc based SPF sun block prior to your treatment, and slip on a pair of fingerless gloves for even more protection. Don't stop having your nails done as it is on of the most simple and affordable pleasures we can have done regular.