Squalene is a popular ingredient used in many cosmetic products. An article By Michelle Yeomans, 01-Apr-2015 in William Reed Business Media Reported that a recent study carried out by "NGO, Bloom Association has found more than half of the skin creams (8 of 15) they had tested featuring the words 'squalane', to still contain shark oil."
It was found in the study that one in five creams to contain Shark Squalene. The creams that were tested were from 72 European countries and America and Asia. All plants and animals produce squalene as a biochemical intermediate, including humans. Squalene is originally obtained for commercial purposes primarily from shark liver oil, but now can be manufactured from plant sources mainly from amaranth seed, rice bran, wheat germ, and olives. Squalene is one of the most common lipids produced by human skin cells and it natural moisturizes the skin qualities for spread ability and skin absorption. It prevents moisture loss and restores the skin suppleness and flexibility. Squalene enables your skin to be soft, silky and will be non-greasy touch and this oil is total stability and not affected by oxidation. It is the perfect lipid to use in a skin cream as it penetrates easily into the skin.
Why would cosmetic ingredient suppliers and cosmetic manufactures pass off shark squalene for the plant derived squalane. Simple – Money and large profits. Animal Squalene is 30% cheaper than plant squalane. These companies are all about the money not the environment or animal protection.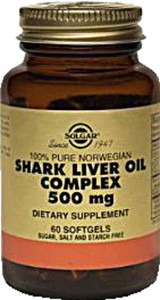 "Either brands buy animal squalane, cheaper than vegetable squalane, to achieve a higher margin, or they are deceived by their suppliers who sell the mixed squalane by passing for pure vegetable squalane" adds Laure Ducos, lead author of the Bloom Association study.
It dose not matter who is profiteering from Shark Squalene the horrible fact is that it is endangering several shark species. Being from Australia I'm not keen on our sharks when swimming in our beautiful oceans but I would rather pay a little more knowing that I am not harming the existence of another animal. It is very important when I am formulating for Zen Dejour and other companies that we use ingredients that are sustainable for the environment, animals and human. Lets have great skin and use plant based squalene.
Have your say about this by leaving a comment below.