La Mer skincare has a cult following and raving fans. I have a friend who would die for a bottle in her bathroom but is it worth the high dollars they charge. The original product was developed by aerospace physicist Dr. Max Huber and after twelve years and 6,000 experiments, he perfected the precious, what they call nutrient-rich Miracle Broth,™ Now that research is worth paying for and it was by Estee Lauder in 1995. Is today's La Mer moisturizer the same as what Dr Max Huber created I cannot confirm and have not been able to find any reference to his original formula or any of his other experiments.
Firstly when you are buying a luxury item it is all about the experience of buying the item. The service at the La Mer counter at David Jones was a beautiful experience, although the sales person just regurgitated the sales pitch that is on the website she didn't have any in-depth knowledge of the ingredients and her training and sales pitch was all about how the it felt including the texture, appearance, skin feel and scent. The back of my hand where we tried the various lotion made my skin feels soft, hydrated and well nourished.
So what makes this cream so hydrating and nourishing? Below I have listed below the ingredients of their best seller moisturiser and the one that I have tested. Looking at the ingredient list the top ingredient is Seaweed (Algae) Extract, Seaweed Extra has some amazing properties full of vitamins and minerals for the skin with the added benefit of being an anti-inflammatory. Despite the marketing hype seaweed extract is not rare or an expensive ingredient but great for the skin. The next two ingredients is Mineral Oil, Petrolatum, and used to prevent moister loss with the next ingredient Glycerin that adds moister to the skin. There are added minerals and vitamins and some antioxidants.
If I want to be blunt Creme De La Mer is simply a pumped up vitamin and mineral Vaseline based moisturiser. If you are into natural/non petroleum based skincare this is not the skincare product for you. Despite that it is petroleum based skincare it is a great moisturizer that works but is it worth the price that they charge is truly up to each individual. It is a luxury brand that is suitable for individuals who have healthy skin and want to maintain it.
There are a number of unauthorized retailers selling La Mer products especially online, I urge you to always purchase these types of products from authorized retailers and enjoy the experience and high level of service of buying a luxury item.
La Mer Creme De La Mer Ingredient list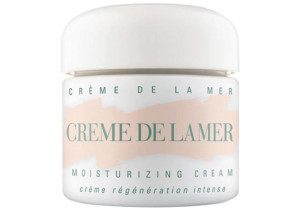 Seaweed (Algae) Extract, Mineral Oil (Paraffinum Liquidum), Petrolatum, Glycerin, Isohexadecane, Citrus Aurantifolia (Lime) Extract, Microcrystalline Wax (Cera Microcristallina), Lanolin Alcohol, Sesamum Indicum (Sesame) Seed Oil, Eucalyptus Globules (Eucalyptus) Leaf Oil, Magnesium Sulfate, Sesamum Indicum (Sesame) Seeds, Medicago Sativa (Alfalfa) Seeds, Helianthus Annuus (Sunflower) Seeds, Prunus Dulcis (Powdered Almonds), Sodium Gluconate, Potassium Gluconate, Copper Gluconate, Calcium Gluconate, Magnesium Gluconate, Zinc Gluconate, Paraffin, Vitamin E Succinate, Niacin, Beta-carotene, Decyl Oleate, Aluminum Distearate, Octyldodecanol, Citric Acid, Cyanocobalamin, Magnesium Stearate, Panthenol, Limonene, Geraniol, Linalool, Hydroxycitronellal, Citronellol, Benzyl Salicylate, Citral, Methylchloroisothiazolinone, Methylisothiazolinone, Alcohol Denat, Fragrance
Have you purchase or used La Mer products leave a comment below I would love to here what you think?