The big news in the beauty industry is that the multinational powerhouse Unilever has purchased Dermalogica a well loved and loved salon brand. The question on every stockiest and consumer is what will this mean for them and the products. The Founding creator of Dermalogica Jane Wurwand, started her journey of providing skincare education when she first arrived in Los Angeles in 1983 in a small classroom in California which lead to the production of a skincare products that where free from common irritants.
Unilever has over 400 brands under its corporation with annual sales of over $1 billion. So when the company made the decision to buy a business they have the money to buy anything that they set their sites on. Unilever has in the last 6 months purchase Kate Somerville Skincare and is now adding Dermalogica to its family.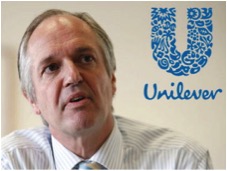 Unilever is best known for producing supermarket brands including Flora margarine, Sunsilk, Lipton Tea and Rexona, and is now expanding their Unilever personal care goods part of their portfolio. As said by CEO Paul Polman of Unilever wanted to buy Dermalogica
"Dermalogica enjoys an outstanding reputation and incredible awareness among skincare professionals and consumers alike, and has a clear positioning as a superior skin health brand that perfectly complements the rest of our prestige offering,"
So what does it mean – they say.
Jane Wurwand believes that Dermalogica will have more resources for the development of new products. And Unilever has in its deal to continue to have Jane and her husband in a leadership role it believes it will be business as usual and little affect on salon and stockiest.
What I feel about the Unilever Purchase of Dermalogica
Big multinationals always have an effect on the business they purchase. As long as the accountants and non skin creative minds are kept out of the Dermalogica Department then there is a little hope that Dermalogica will continue to be a salon based skincare range. But I am not holding my breath. With the huge distribution circle that Unilever has, it will be very tempting to expand the Dermalolgica Brand into the department store, this will see a pressure for the price to be at a low-price leading to quality and training to be reduced to enable Unilever to continue their high profit margins, especially if the Accountants get their hands onto it. I hope that we don't in 5 to10 years time sit over a glass of wine and remember the good old days of Dermalogica and how wonderful their training system had been. Time will tell.
What is your views on this? Leave a comment below or email me on debra@debraspence.com