This year the hair and makeup the 2015 Oscars were glamorous but not outrageous. The soft smoky eyes and glistening lips allowed the gorgeous dresses to shine. Though most eyes where soft there was some of the ladies opting to highlight their lips with dazzling bright colours. The Oscar 2015 makeup suits all ages and face shapes
Steps to creating the Oscar 2015 Makeup.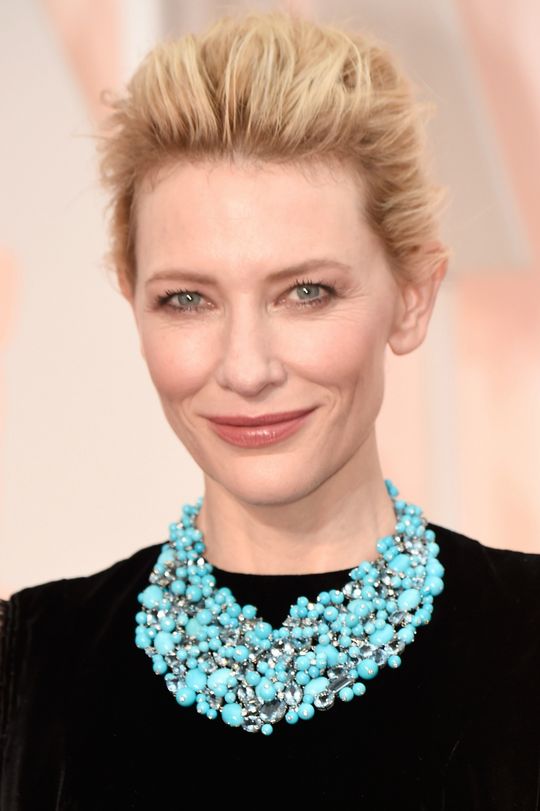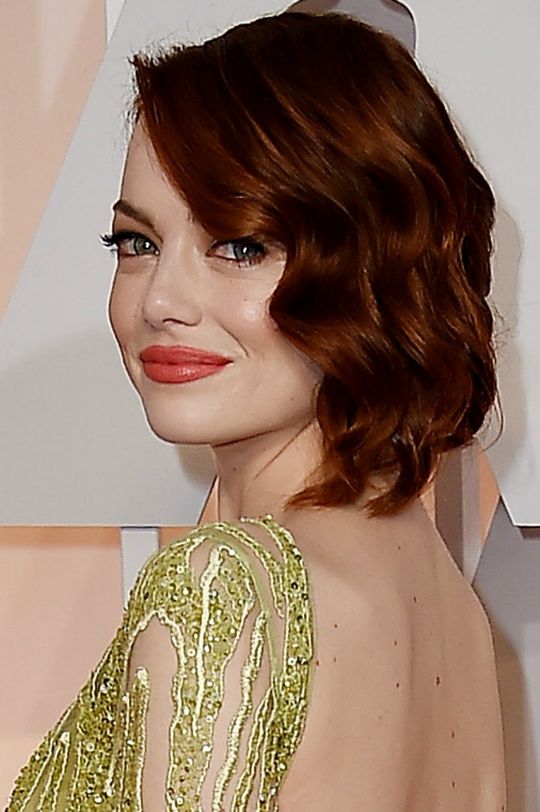 Clean and prep canvas – as explained in last week Blog Makeup Tip for 2015 Oscars
For any red carpet event or function where there is going to be flash photography forget the HD makeup and physical sunscreen (sunscreen containing zinc and titanium) because what will happen is, your face will reflect back white when the photo is taken. This is not a good look.
I am a foundation contouring first type of person except when I am doing heavy dark eyes or using very flaky eye shadow. When lecturing, I always teach my students and clients there are no fast and strict rules as long as the end result is what you want. So, if you are an 'eyes first' person, go to step 4 and then come back to this step.
Apply a layer of your base foundation all over your face. For a daytime function match as close as possible to your Decalogue skin tone (especially if open neck, strapless or shoulders are showing). If at night, you can increase the darkness of your foundation by one or two shades.

Kim Kardashion Contouring

Start contouring your face to highlight your unforgettable beautiful features and reduce the features that that are you are not happy with. For example for square and rectangle faces you want to reduce the sharp angles and soften the lines by contouring your jaw line and forehead. Kim Kardashian and Marilyn Monroe both perfected their contouring/highlighting technique.

Remember blending is King to flawless and long lasting foundation. Blend Blend and Blend your foundation to ensure that you have no hash lines from your chest to your hairline.
Make your eyes sparkle with a soft smoky eye.
Prime your eyelids with your foundation to ensure that your eye shadow will have staying power and not melt into the creases of your eyes.
Apply over the whole eye area a soft natural shade close to your skin colour.
Oscar 2015 Makeups used a 2 colour soft smoky eye. Apply your chosen colour, 2 to 3 shades darker than you base colour and apply this darker shade to along the eyelid near the lashes. Start thinner at the inner corner of the eye and then gradually thicken as you continue to the outer corner of the eye. Then apply the darker shadow in a "C" shape from corner of the outer eye up into the crease.
Softly blend into the base colour to remove any sharp edges.
Add a small amount of highlight under the peak of the brow.
Eyeliner and Mascara – Eyeliner at the Oscars this year was finer and lashes where refine and not bold. Remember it is preferable on special events to use waterproof mascara just in case the tears start flowing.
Add colour to the cheeks. I always like to use at least 2 shades of blush colour to add extra depth and contouring to highlight the cheeks.
Setting powder that will control oil flow and set the makeup. I like to use the wrinkle blur setting powder from Zen DeJour it helps to blur my fine winkles and gives my makeup extra staying power.
Lips,  read my  Have Longer Lasting Lipstick blog. This year the Oscar 2015 makeup was either sheer and neutral like Reese Witherspoon or dashing with bold colour like Margot Robbie.
Final check and touch-up. Ensure that you have no lipstick on your teeth and mascara speckles under the eyes.
Remember to have fun!!