Has this happened to you. I can see them now. All neatly in the cosmetic travel bag on the bathroom counter. Home Alone. How to make skincare without my normal ingredients and laboratory.  I have traveled down to be with my husband that is currently working in Country Victoria Australia in a little town – Echuca for two weeks. Upon arrival I realized that I had forgotten to pack my skincare. Now years ago I would have raced down to the local supermarket and picked up some junk moisturizer and soap to get me through the two weeks. This time I though about how to create skincare when on holidays. As a cosmetic chemist I started my skincare off from using essential oils. How hard of a challenge could this be.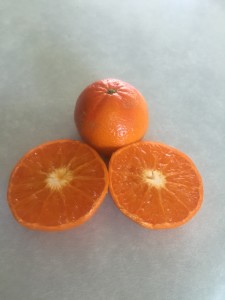 Need to make
1. Makeup remover/cleanser
2. Toner
3. Moisturizer
4. Exfoliant
5. Treatment Mask.
How to make Skincare when your on Holidays
The below are quick emergency remedies that will get you through your holiday for less than $20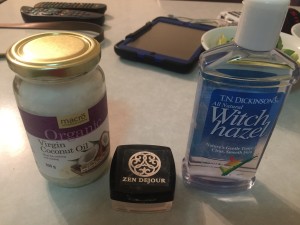 Makeup remover/cleanser – If there had been a farmers market or craft market I would have purchased some homemade goats milk soap. So the next best thing Olive Oil. Just put a little in your hand and massage your face and remove with a washer.
Toner – Very simple and an old favorite – Witch Hazel. It will remove the excess of the olive oil and tone the skin.
Moisturizer – Just a little mixture of Coconut Oil, Witch Hazel, and a little of my finishing powder. Coconut oil is hard when below 59F/15C and liquid when above 86F/30C so by adding the Witch Hazel it will give it flow without becoming too liquid or solid. The finishing powder has some silicone that help take the tackiness feel away that oil leave when on the skin.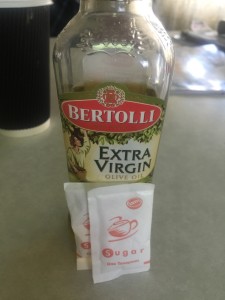 Exfoliant – A mixture of olive oil and sugar – a good physical exfoliant. Or just a natural AHA cut a Lemon/Orange/Mandarin in half and rub on the skin this will loosen the dead skin cells and then use the olive oil-sugar mix to buff the dead skin off.
Treatment Mask – Coconut oil and hot towel. Smear the coconut oil over the skin. Pour hot water (not more than 104F/40C) over a wash cloth. Wring it out to remove excess water. Lie down and place cloth over the face and relax allowing the heat from the cloth to open the pours of the skin and helping the oil to penetrate into the skin a little deeper for 10 minutes.
How to make skincare when on holidays is easy. It is not the best skincare with all the wonderful active ingredients that you will find in Zen De Jour but it will get you through your holidays without you resorting to hash chemical based cleansers and moisturizers.